We thrive to continuously benefit society at large by offering high-quality education and upskilling and reskilling its members. We are committed to designing the training around the individual business and learner to ensure training needs at the individual level are met.
At KC, we assure you of unmatched professional services because we care about your future as if it were our own. We deliver apprenticeship programmes, traineeships, and health and safety qualifications.
I am Mark Simpkins, a further education quality consultant dedicated to promoting high-quality teaching and learning experiences for students. Throughout my career, I have worked tirelessly to ensure that educational institutions provide the best possible education to their learners. I recently had the honour of being nominee for a first full Ofsted inspection in my previous business, which resulted in an outstanding grade. This experience has deepened my understanding of what it takes to achieve excellence in education. With a keen eye for detail and a strong sense of what works, I am adept at creating effective learning environments that support student success. In addition to my work in education, I am actively involved in supporting the wider community. I volunteer with local football clubs, where I manage their adult teams and contribute to the growth and development of aspiring players.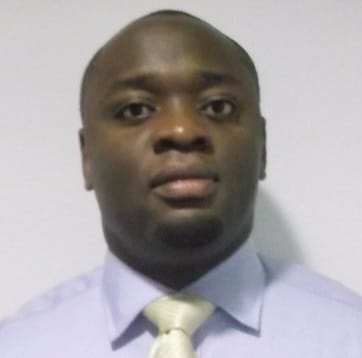 Ola works as Project Accountant at HS2 Limited on Phase one of the biggest rail investment ever made in the North of England and Europe's largest infrastructure project; value circa £100bn. He studied at the Staffordshire University, England, UK, and holds a Master of Business Administration from Liverpool John Moores University, England, UK. He also holds an Advanced Project Management Certification from the University of Oxford Department for continuing Education.
I am passionate about teaching international business-related subjects and supporting students. I am a Fellow member of the Higher Education Academy (FHEA) and a Chartered Member in Business Management (CMBE). I completed my PhD from Institute of Education (IOE), University College London (UCL) with the research focus on 'mentoring relationship between academics in Higher Education'. I am an honorary Post Doc Fellow with UCL. I achieved a certificate in 'Sustainable Business Strategy' from Harvard Business School (Online) and love teaching 'Strategy' to UG and PG students. My research interests are: education, mentoring and academic careers in higher education; international business; pedagogy, curriculum and student satisfaction.